Clay Electric Cooperative is an incorporated, member-owned, not-for-profit electric power supplier, democratically organized and controlled by those it serves. Formally organized in 1937, the co-op has traditionally been known for its excellent service. The co-op is also a Touchstone Energy cooperative- a national alliance of local, member-owned electric cooperatives committed to high standards of service. Headquartered in Keystone Heights, Florida, the electric co-op is one of the largest in the United States. There are six district offices (Keystone Heights, Orange Park, Lake City, Gainesville, Salt Springs and Palatka).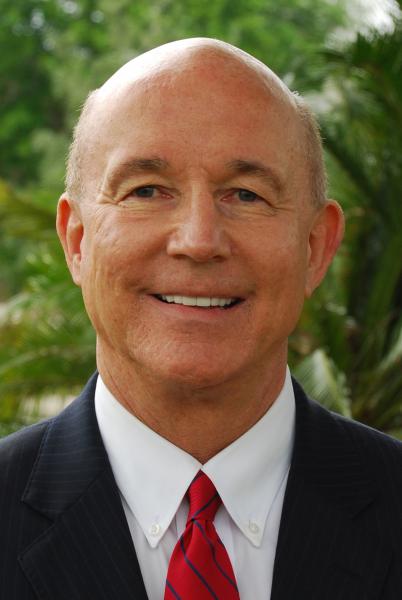 Richard K. (Ricky) Davis is Clay Electric's GM/CEO
The service area is divided into nine trustee districts with one member representing each district on the cooperative's board of trustees. Members are elected to the board at the co-op's annual meeting. For 2021, the gathering portion of the annual meeting will not be held due to COVID-19, but members will be able to vote via absentee ballots. The annual report portion of the annual meeting will be held online and broadcast beginning at 9 a.m. March 11 on ClayElectric.com and the co-op's Facebook page and YouTube channel.
. Serving on the board are: Carl Hagglund of Keystone Heights, District 1; Kelley Smith of Palatka, District 2; Susan Reeves (President) of Hawthorne, District 3; Carl Malphurs (Secretary) of Alachua, District 4; Dewitt Hersey of Starke, District 5; Jimmy Wilson (Vice President) of Middleburg, District 6; John Henry Whitehead of Lake Butler, District 7; Jo Ann Smith of Micanopy, District 8; and Karen Hastings (Treasurer) of Citra, District 9.
The Board of Trustees will meet in the boardroom at the headquarters building in Keystone Heights at noon on Thursday, Jan. 28, 2021 and Thursday, Feb. 25, 2021.
Mission Statement
To provide members safe, reliable and affordable electricity with excellent customer service.
Vision Statement
To be the trusted energy provider that is prepared to embrace opportunities in a changing utility industry while improving the communities we serve.
Purpose Statement
To improve the quality of life of our members by delivering safe and reliable electricity while strengthening the communities we serve.
Clay Electric Cooperative Bylaws
Trustee District Map & Description
Corporate Whistleblower Policy
Corporate Policy on Conflicts of Interest